Thanks guys for the feedback, appreciate it.
We found that Storm was one of the puppies in my earlier posts/photos. All of the pets in my earlier posts have been adopted, usually fairly quickly, especially puppies. When I was deleting photos, it was a lot more work for me and also I had a few people ask me where my previous photos were. Sometimes people like to look back in history to see photos of the pets that were adopted so I leave everything now.
I finally got a chance to post some photos of the dogs at IMHS from yesterday. All the dogs at the shelter are all really neat guys and are a lot of fun when paired up.
There is a tiny chihuahua that is fairly old and I really hope she gets adopted soon, she really needs a home. My photos do not do her justice at all, she is much prettier.
If any questions or anything, please give IMHS a call at 303-838-2668. If looking to adopt, please fill out an application on their website IMHS.org. Thanks.
*********************************************************
They call me Kallie. I'm a 4 year old female. I'm very sweet.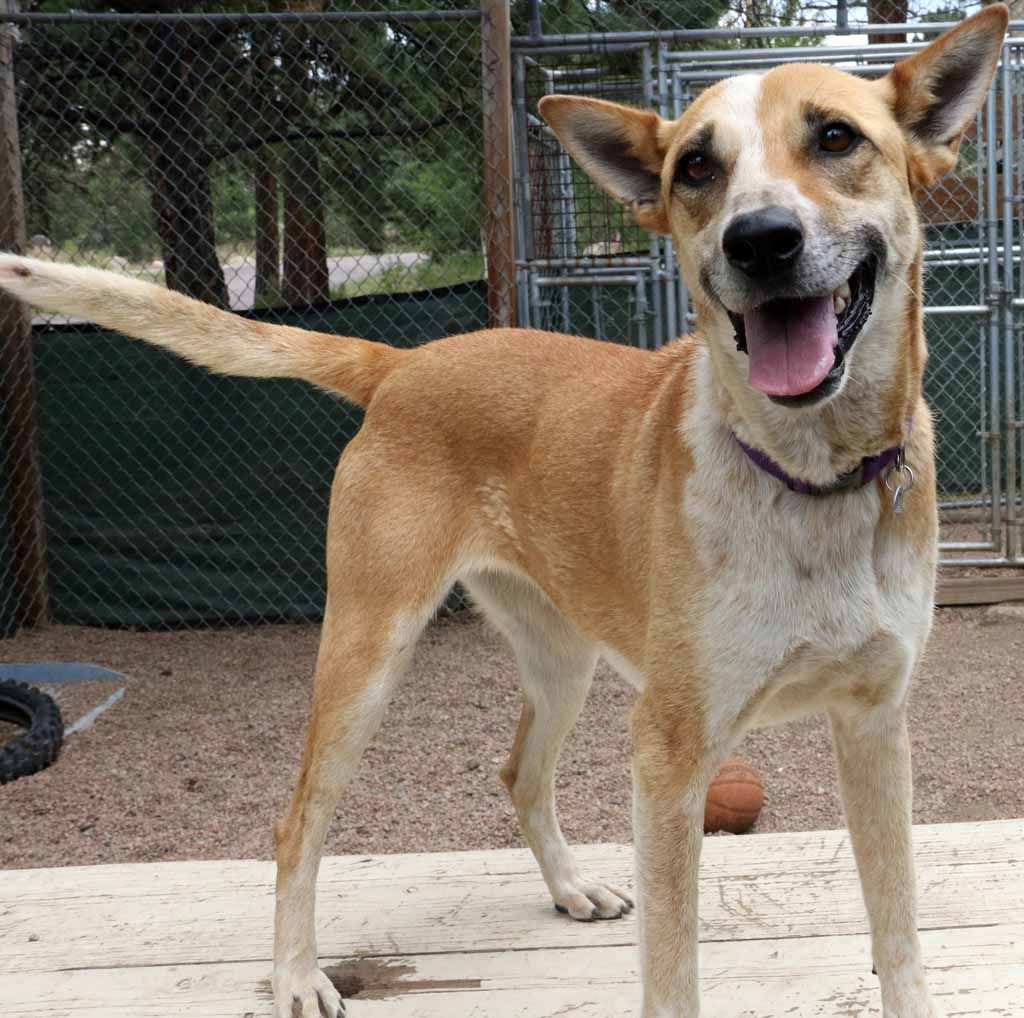 This is a good friend of mine, Sophie.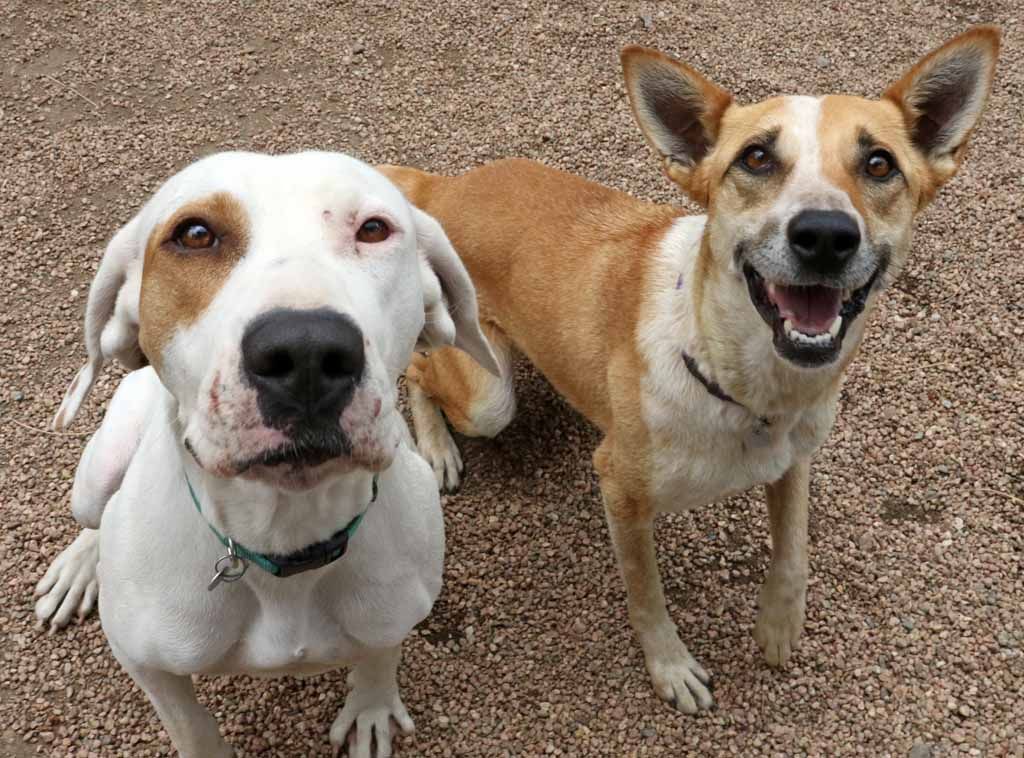 We had a lot of fun playing together.
I'm Sophie, Kallie's friend. I'm a super sweet 2 year old female that loves playing with my ball.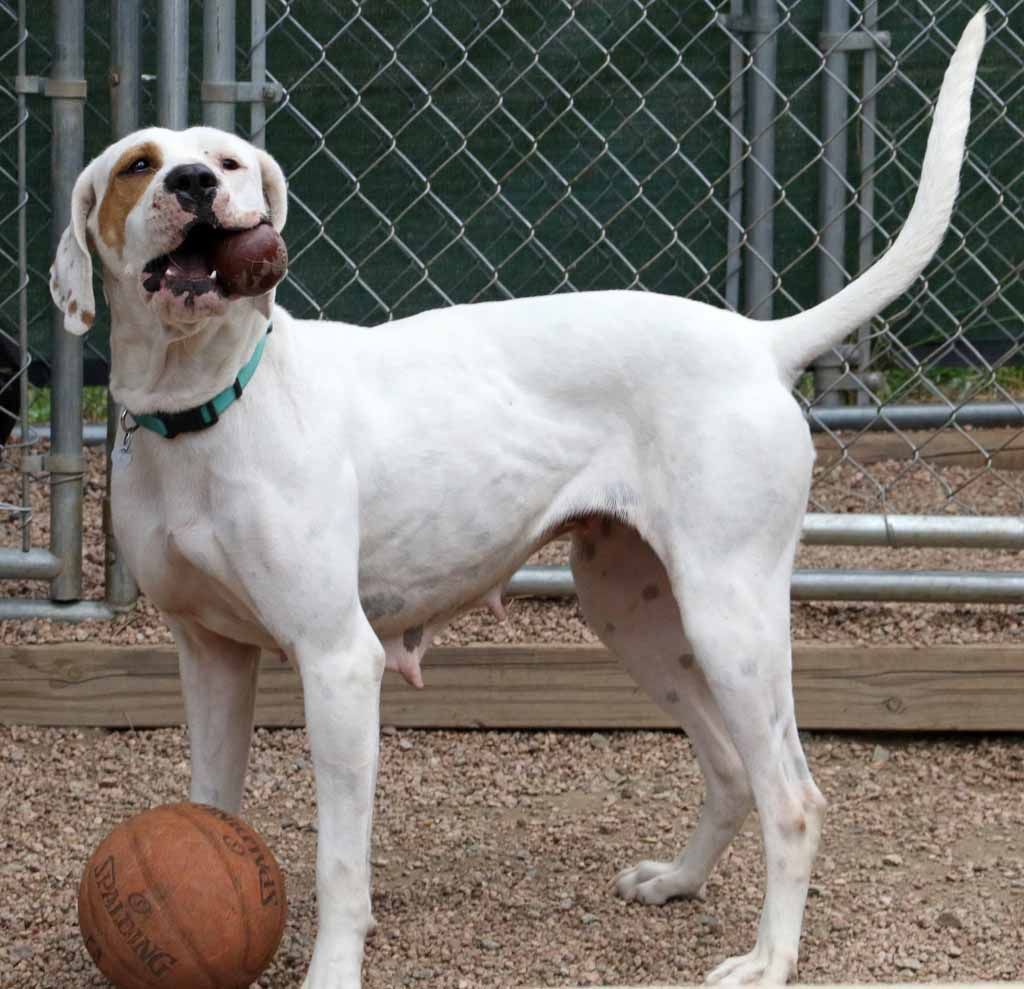 I ran so fast playing with my ball.
I am able to play solo with the ball as long as you start me off.
They call me Sasha. I'm a 1 year old female. I was captured by Animal Control in Bailey sometime ago, but no one claimed me so now I'm looking for my new home.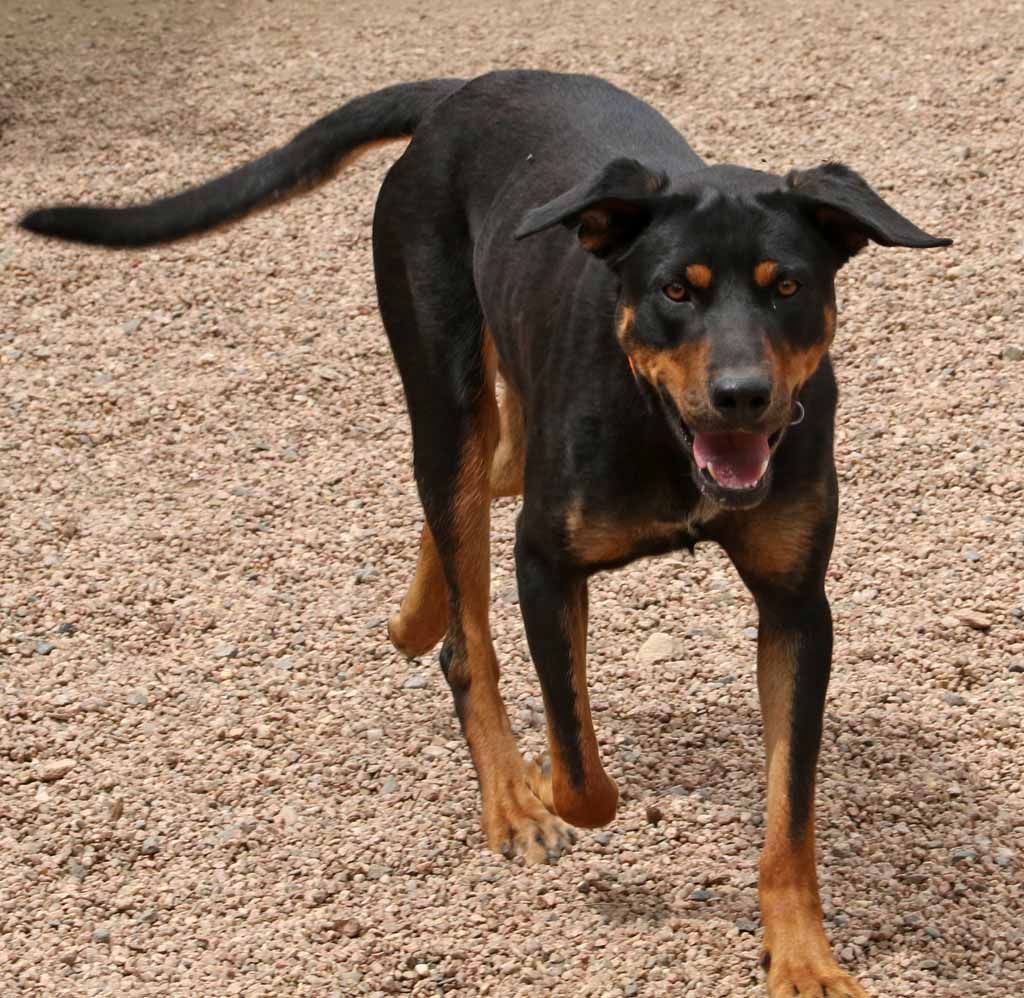 I'm a very neat and friendly dog. Although I was a bit nervous when I first got here.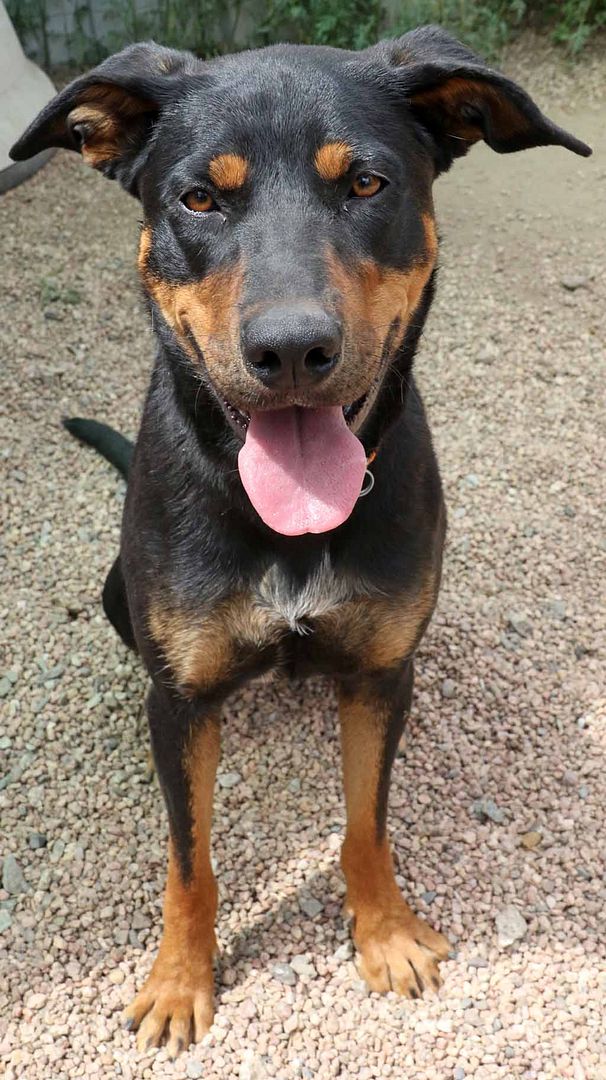 This is my good friend Onyx. I really loosened up when I met him.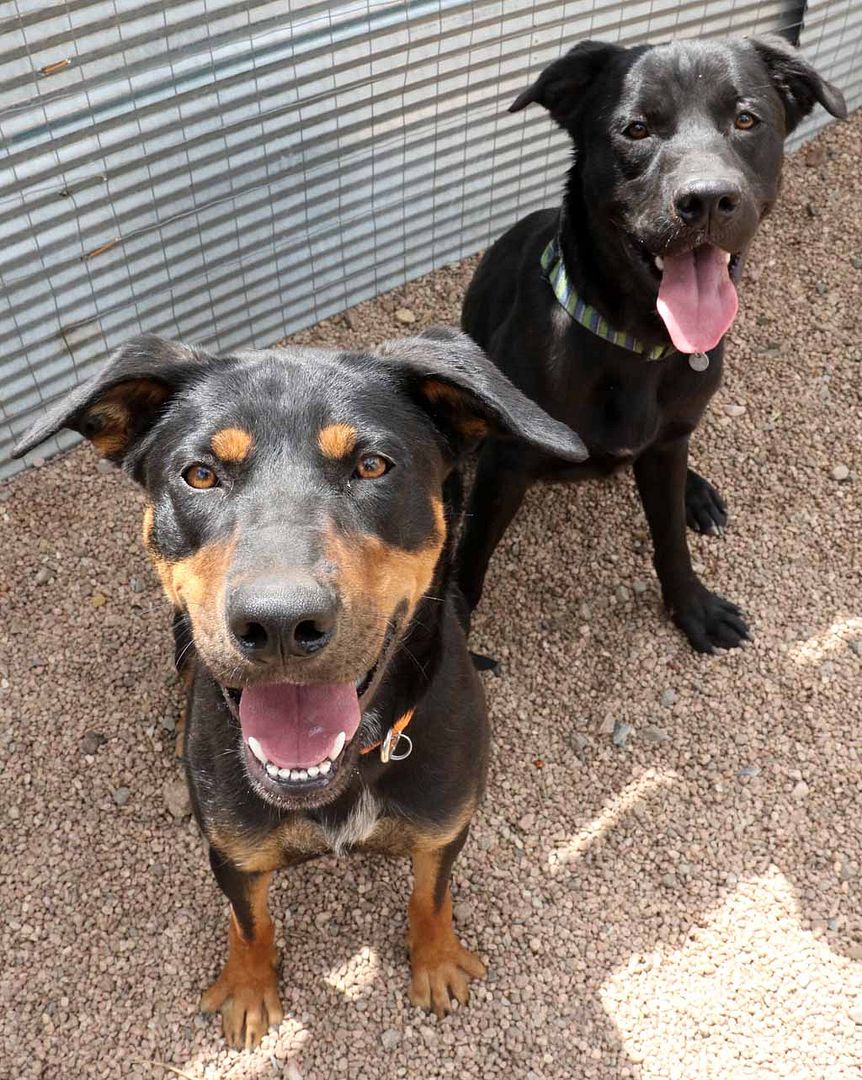 Hi, I'm Onyx. I'm a 1+ year old male. I really do like Sasha, she is a lot of fun.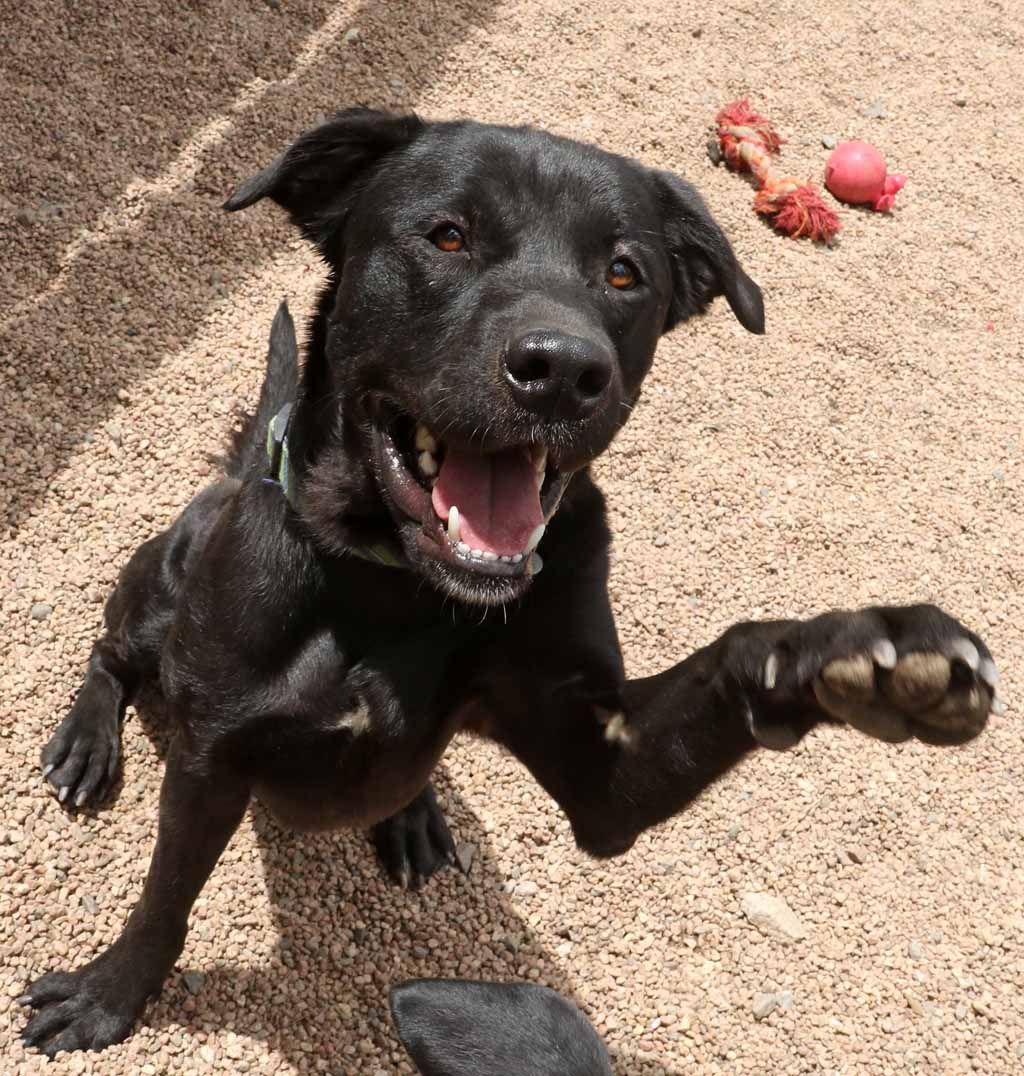 I'm a really mellow, friendly and neat kinda guy.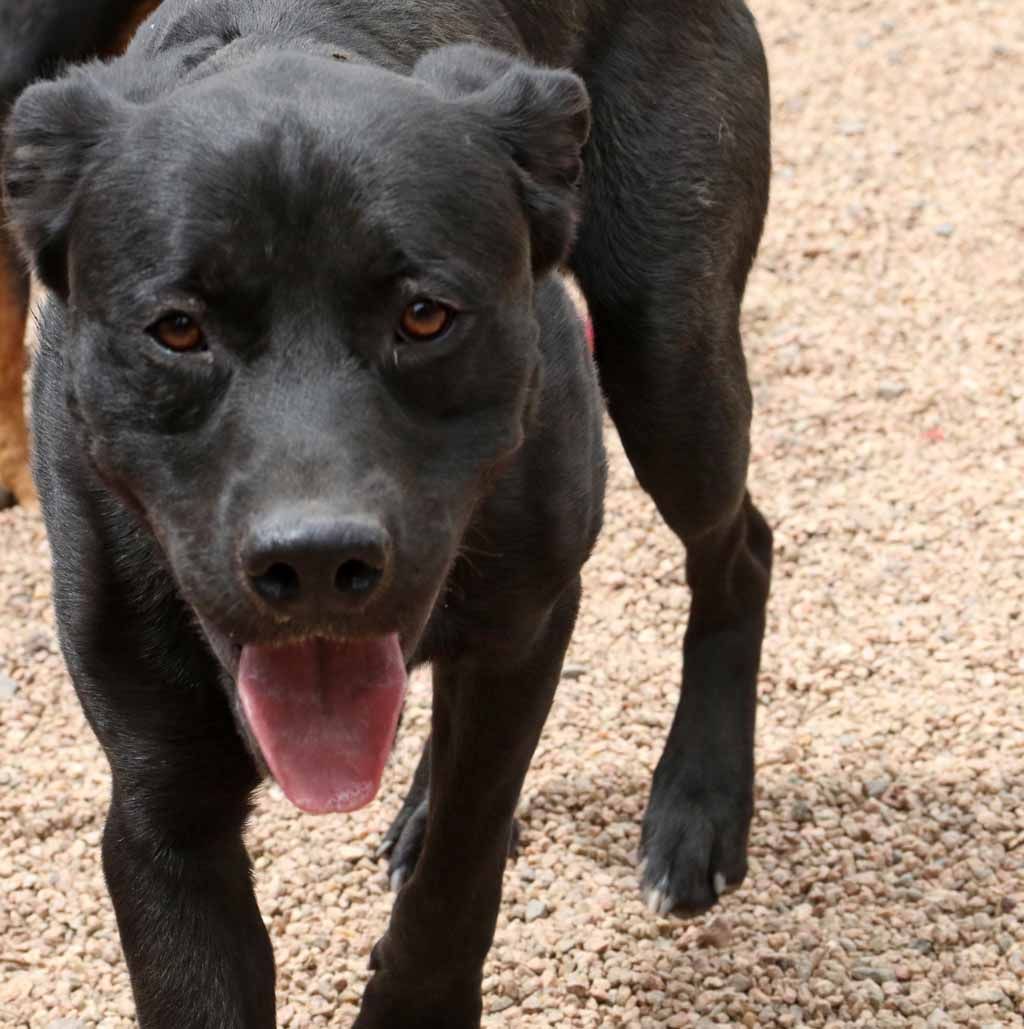 Here we are playing together.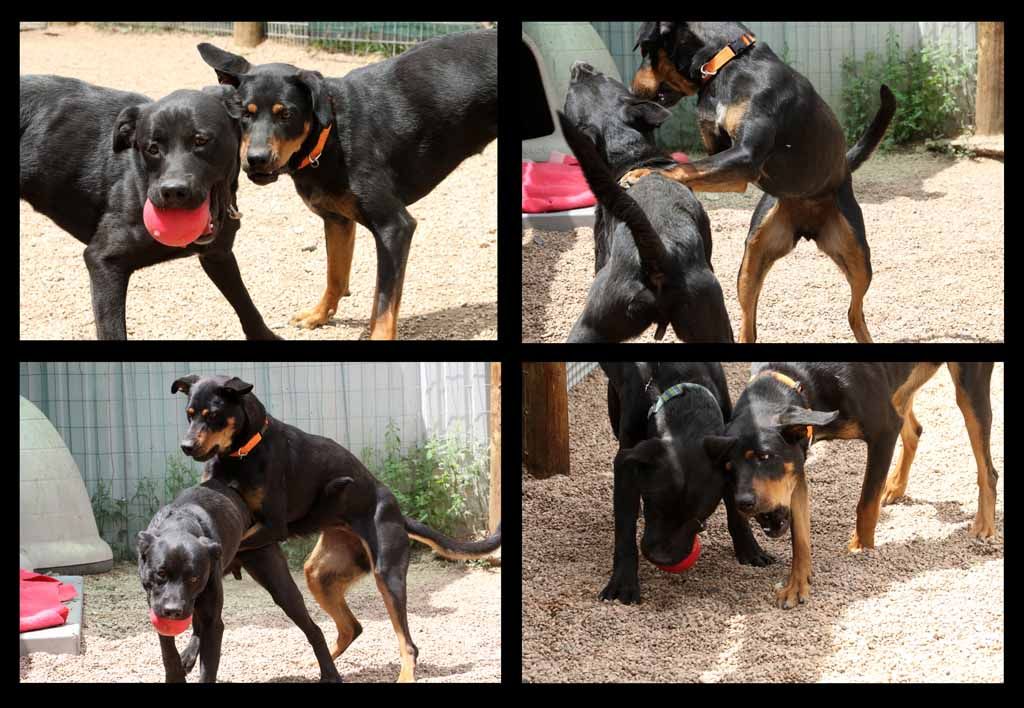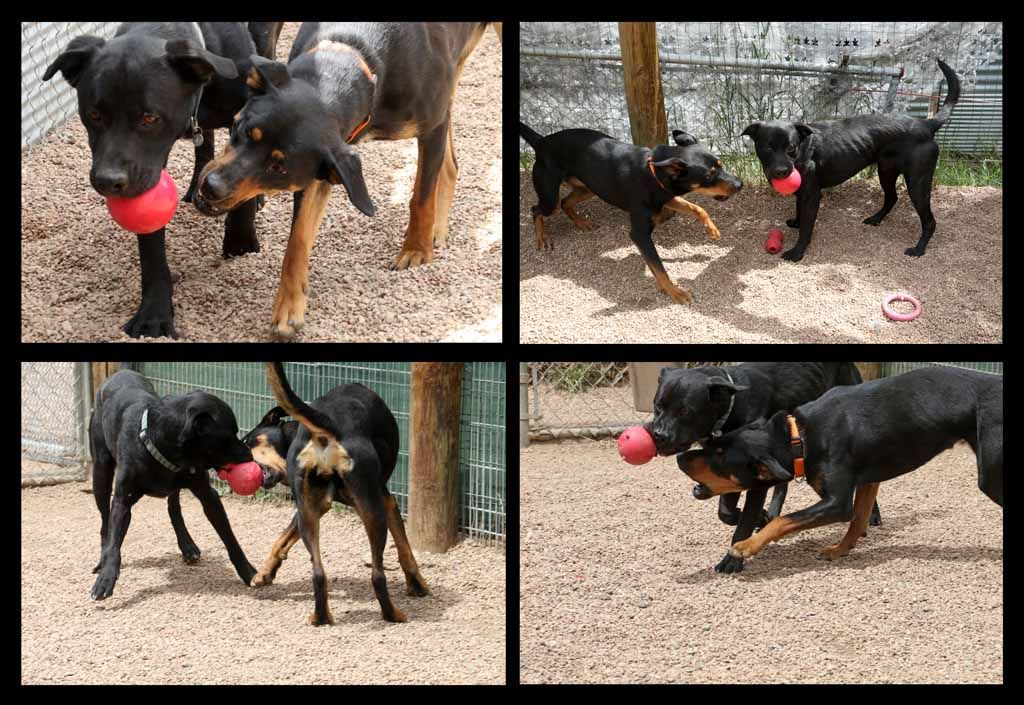 And taking time to just hang out on each other.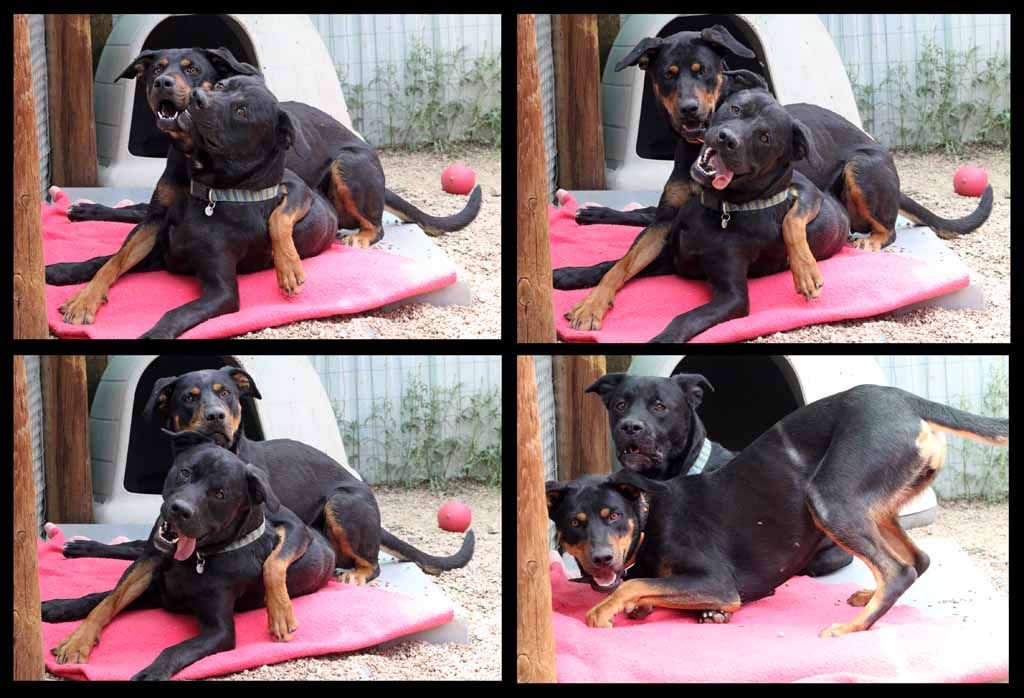 They call me Samuel. I'm a 1 year old male. I'm full of energy and get so excited I want to eat you.
I am super friendly and want to please so I'll be easy to train for that special person patient and willing to work with me in their life. Could that be you?
Here are a few closeups of my very handsome face.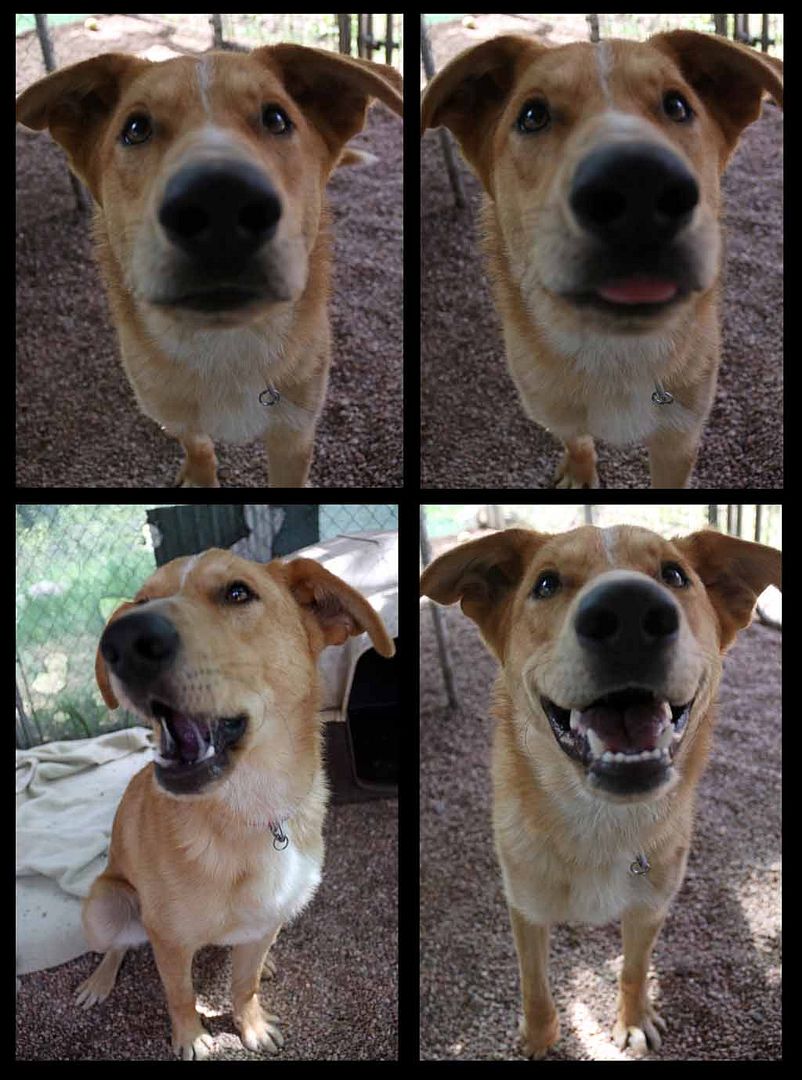 My name is Francis Mayweather, but you can call me Fran or whatever else you want. I am a 9+ year old female.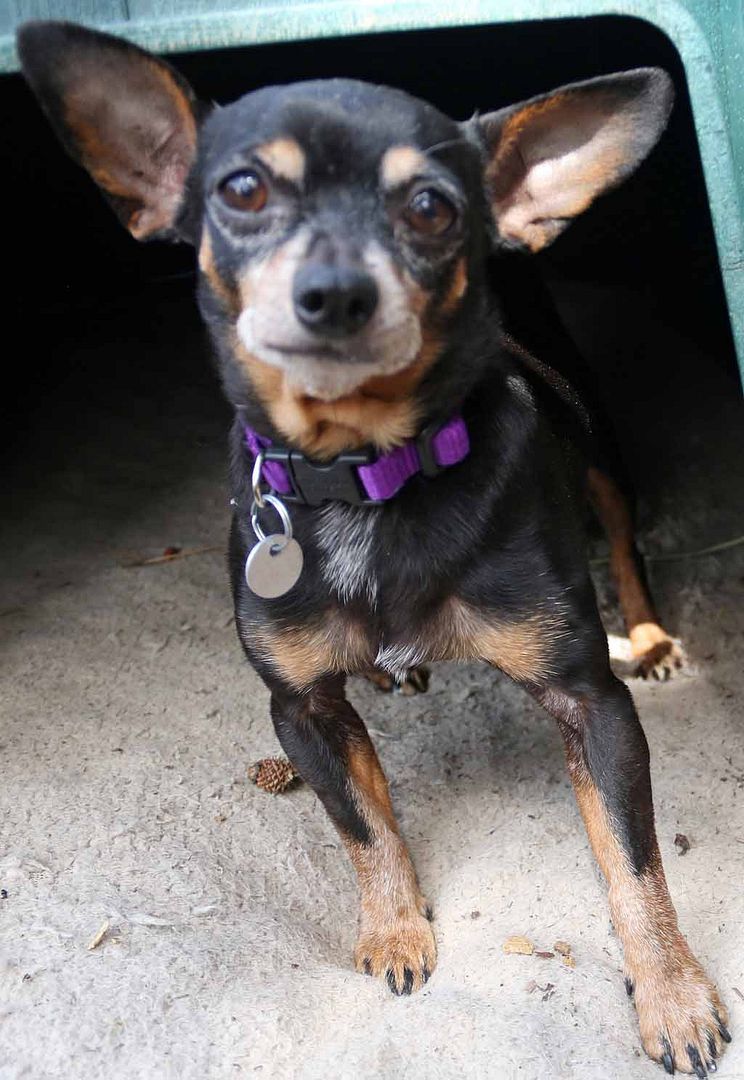 I'm a older girl that would love a home and person that I can live the rest of my life with. Someone that will love me and care for me.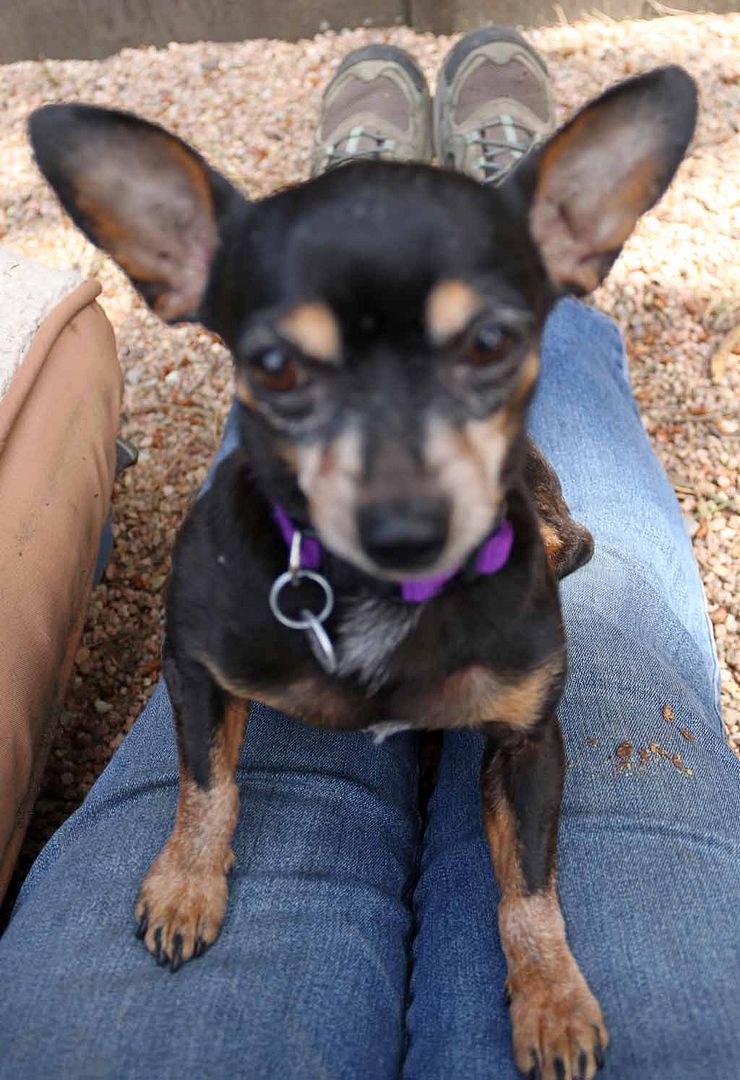 Sorry my photos are not very good, it just means you will have to meet me in person. When you do, please understand I need to get to know you before I know if you are a good person or not.
***
I hope everyone enjoyed seeing the photos of these wonderful dogs.