I was at IMHS doing photos this past Wednesday. They had a transfer of several dogs from Aztec that week on Monday. These guys and girls are so very friendly and adoptable. Even though they were tired from their trip to IMHS and dealing with a new place, they were all just as friendly as can be.
Please call IMHS at 303-838-2668 for any questions especially if interested in any of these wonderful dogs below
. Also visit their website at IMHS.org.
This is the link to IMHS wish list of items needed for the shelter -
viewtopic.php?f=74&t=232336
I also wanted to put out a word for IMHS. IMHS recently purchased the property the shelter and thrift store are on. They are doing plans, cleaning up, putting up fences, etc. They are trying to make a great shelter and thrift store (thrift store brings in a lot of money for the shelter). If you are willing to help with IMHS's future, please contact IMHS and speak with Kara.
Thanks!
***
My name is Pearl. I'm a 1+ month old female. I am very friendly and quite beautiful.
I'm currently in a foster home waiting till I'm ready to be adopted.
I'm Jade, Pearl's bro. Aren't I quite handsome even with being as dirty as I am?
Once we get cleaned up, we will just get dirty again. I guess that is why they call it the rocky mountains and not grasslands.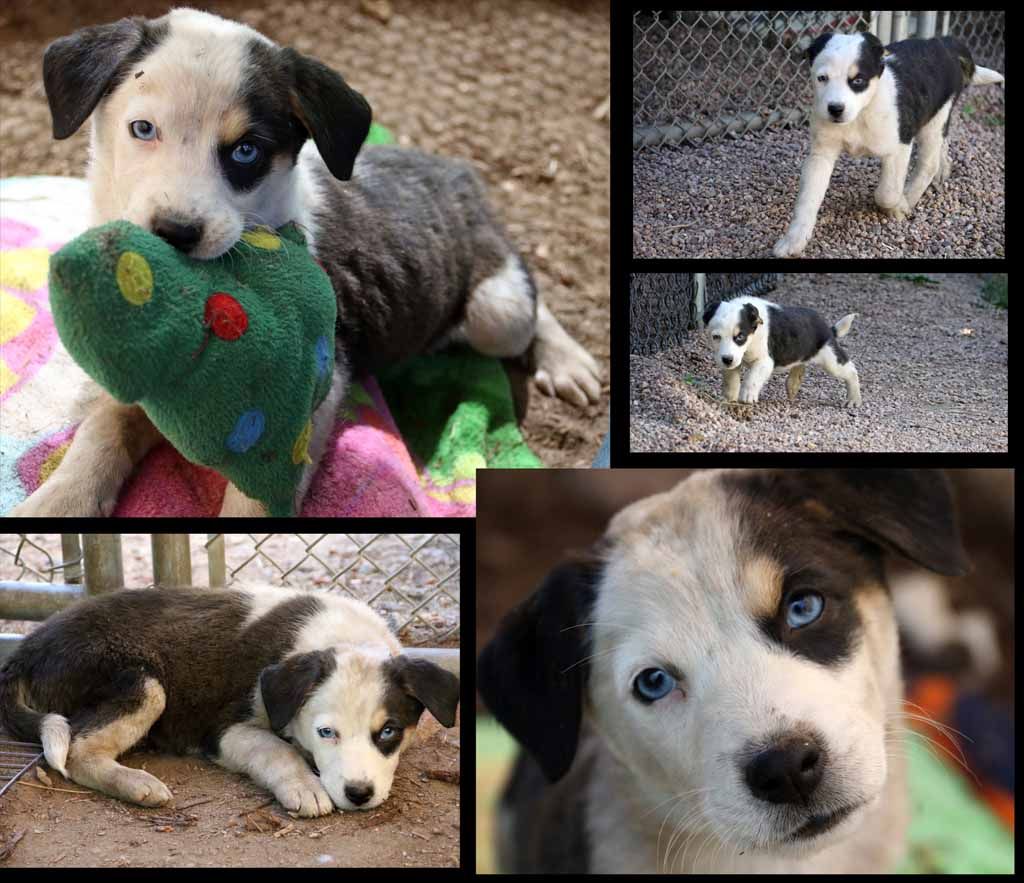 Freya here. Right now I'm on hold, but I'm definitely a great dog worth waiting for. Everyone loves me and I do them, too.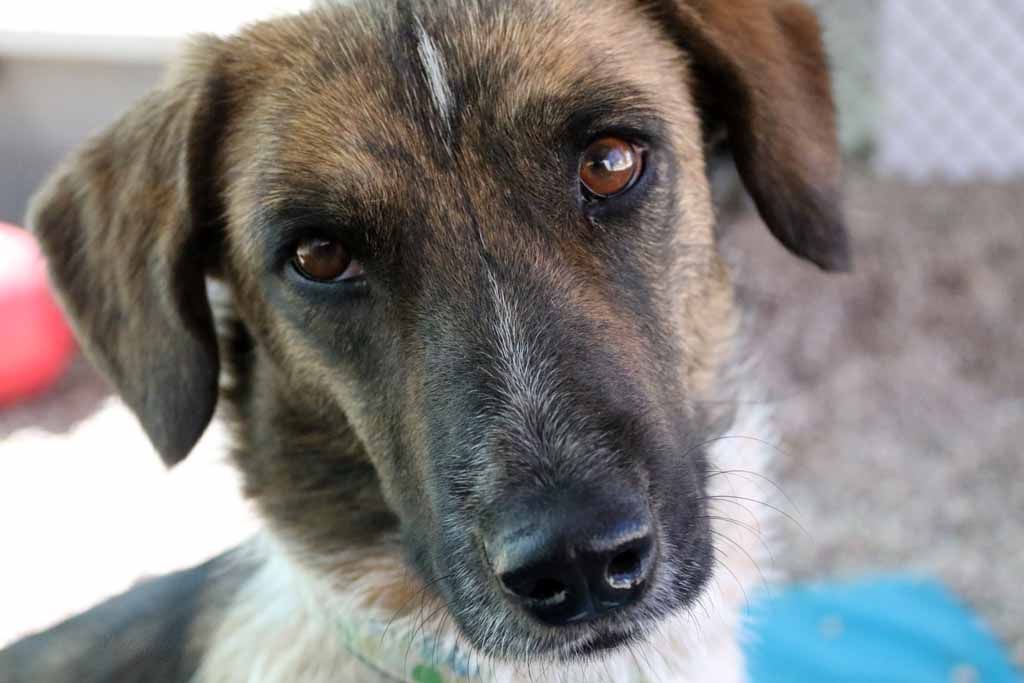 If you were thinking about adopting, please visit me at IMHS.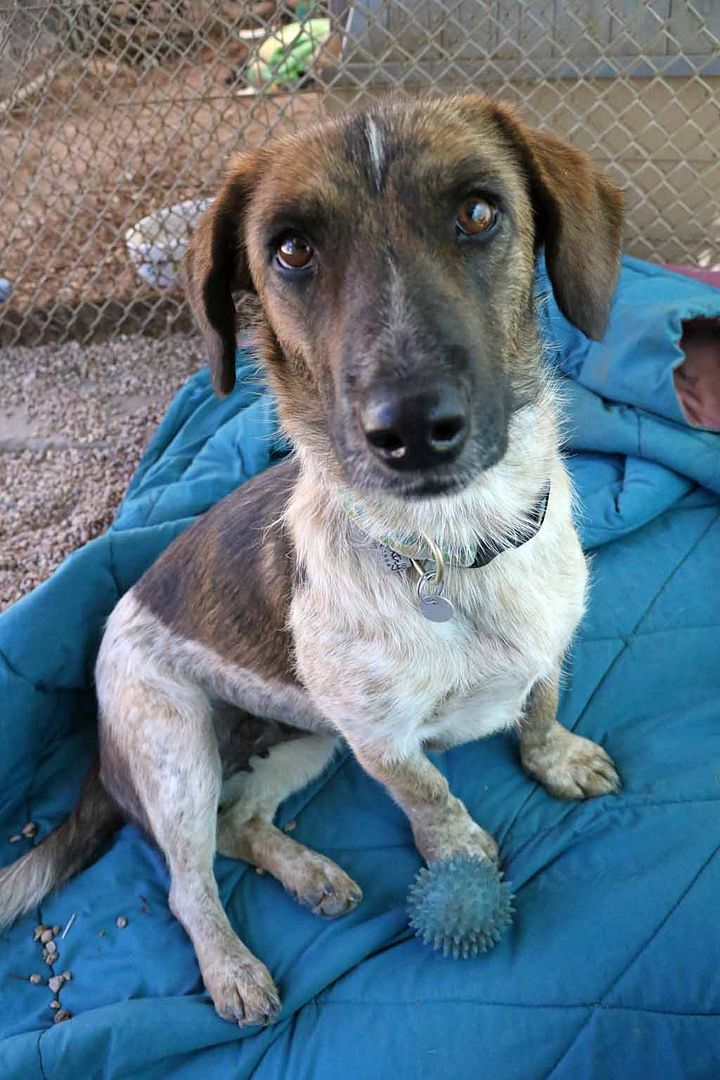 They call me Buzz. I'm a male and just a few months old. Some people say I could possibly replace Target's mascot, Bullseye a.k.a Spot.
I'm hoping to get this silly thing off my head soon. They told me the secret is to stop licking the stitches. Easier said than done.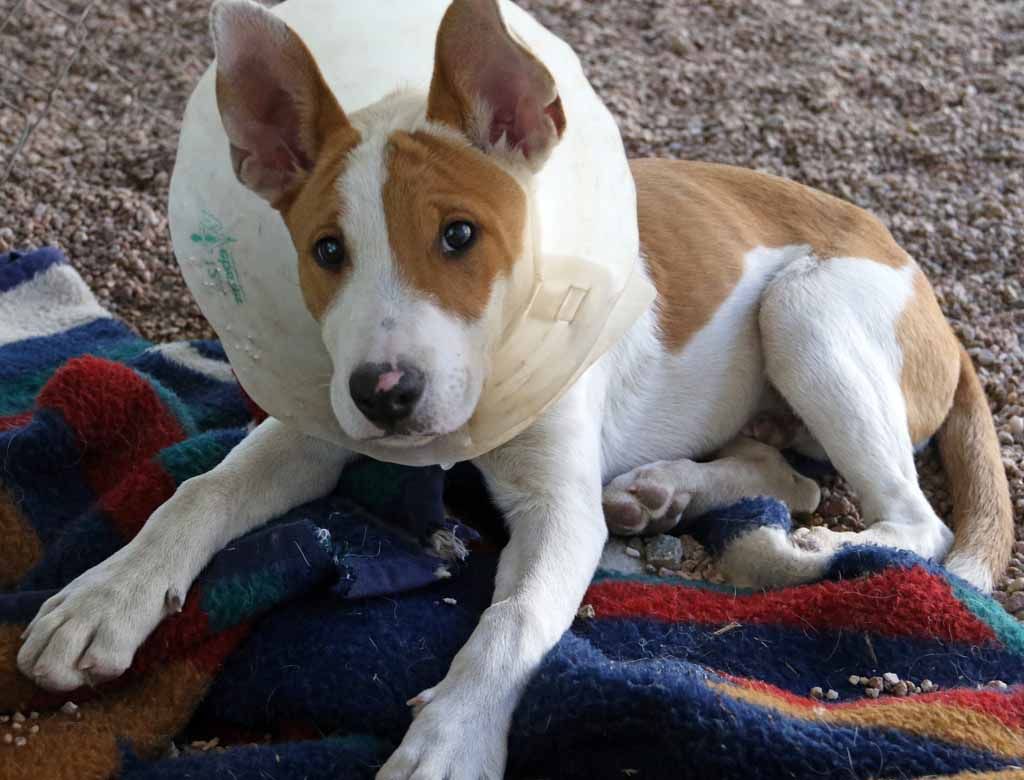 Jessie here. I'm a female and just a few months old.
So, do you know someone that may be interested in me? I'm super friendly, very playful and love attention.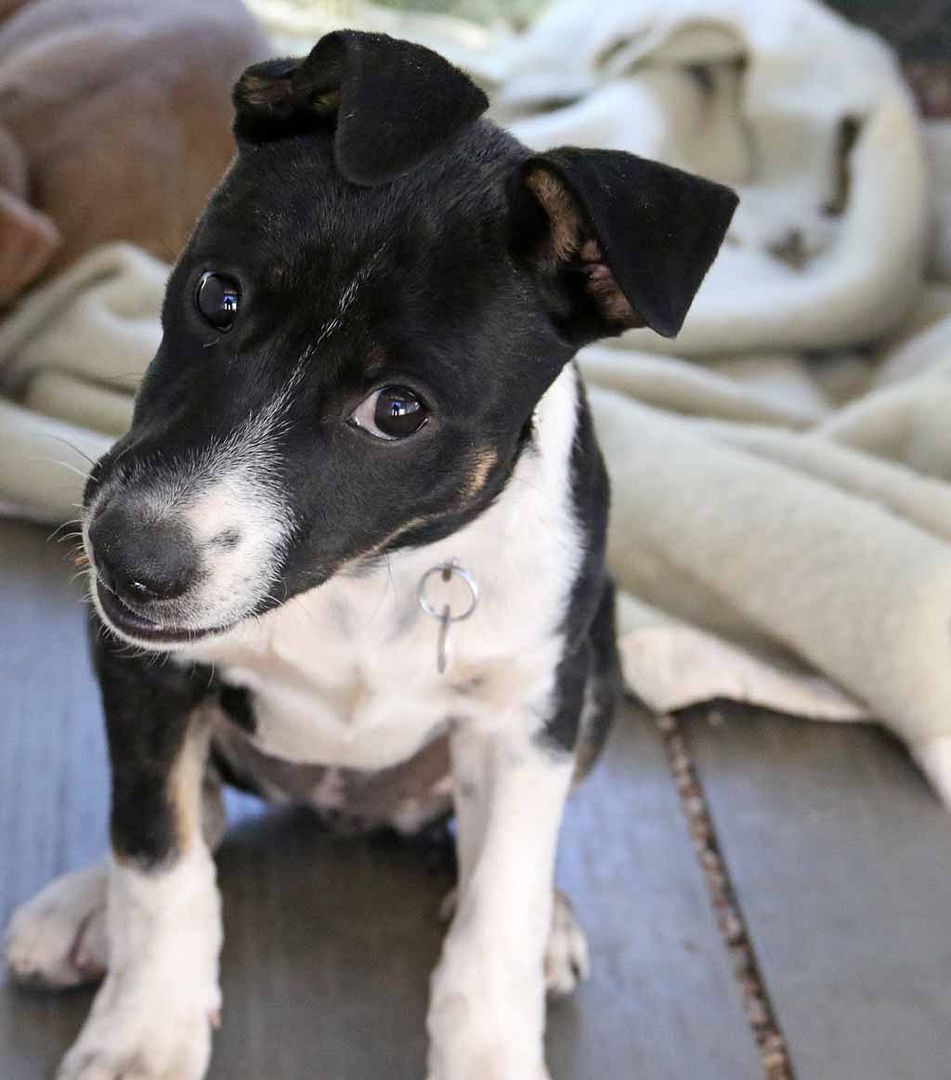 They call me Bopeep and right now I'm playing peek a boo. Only kidding - wink, wink.
I'm female and just a couple of months old. I'm a very sweet and respectful girl. Plus super loving.
My name is Dixie. I'm a very friendly and curious female I'm 1+ years old. I have a very unique face, especially my eyes don't you think?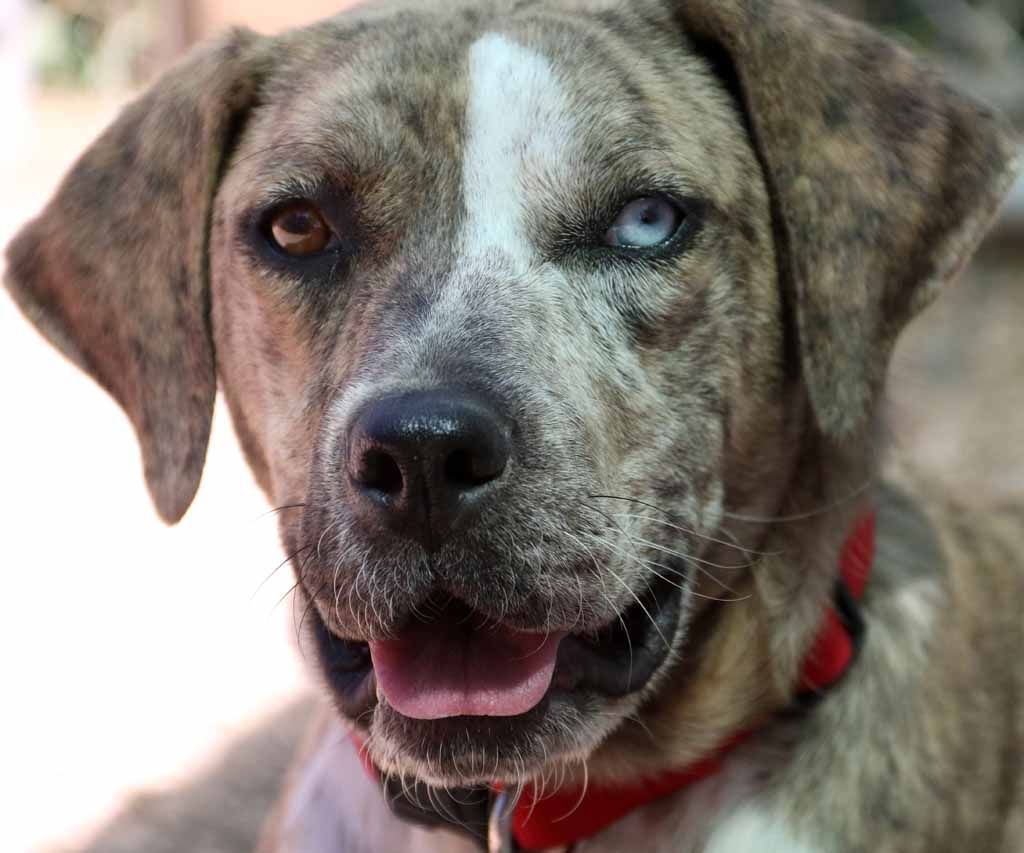 I just arrived at IMHS the other day and I'm a bit tired. I like my new place, but hoping one day for a family and home.
My name is Evie. I am also a female and a year old. I'm very friendly, very intelligent...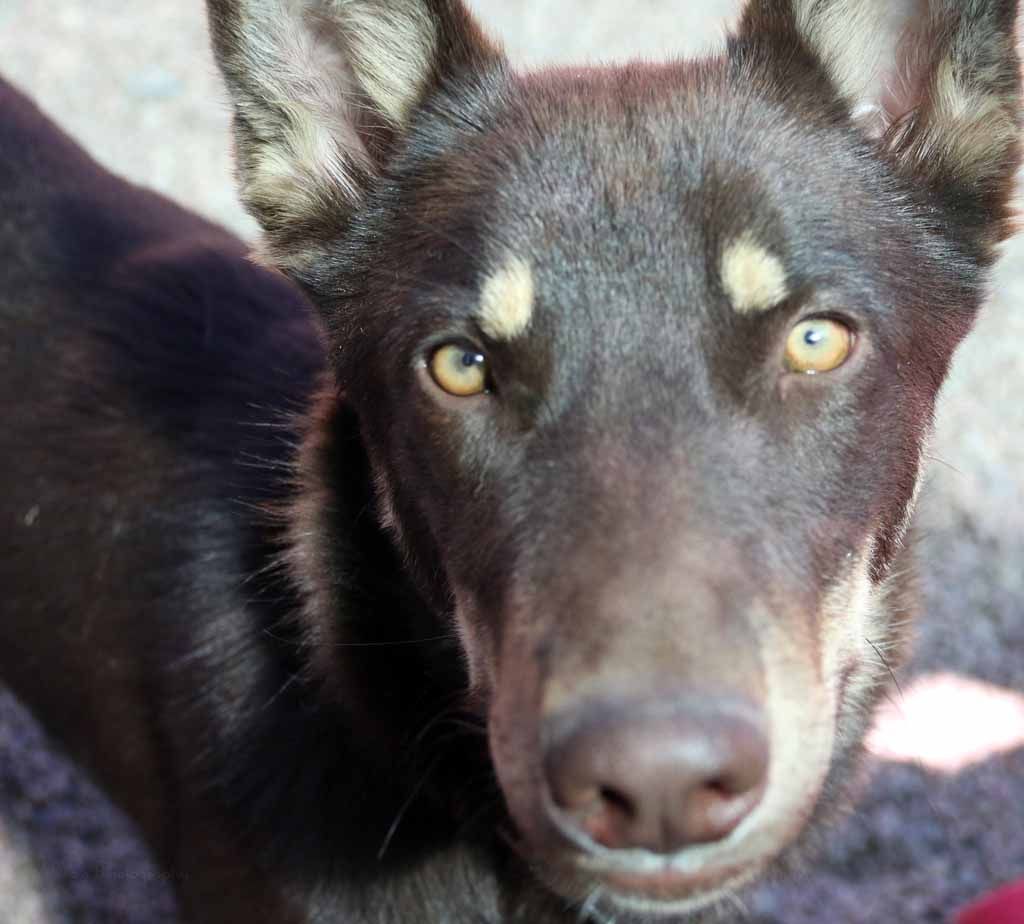 and to top it off quite beautiful.
My name is Orca. I'm an 8 month old female. I'm super loving, very friendly. I really like people.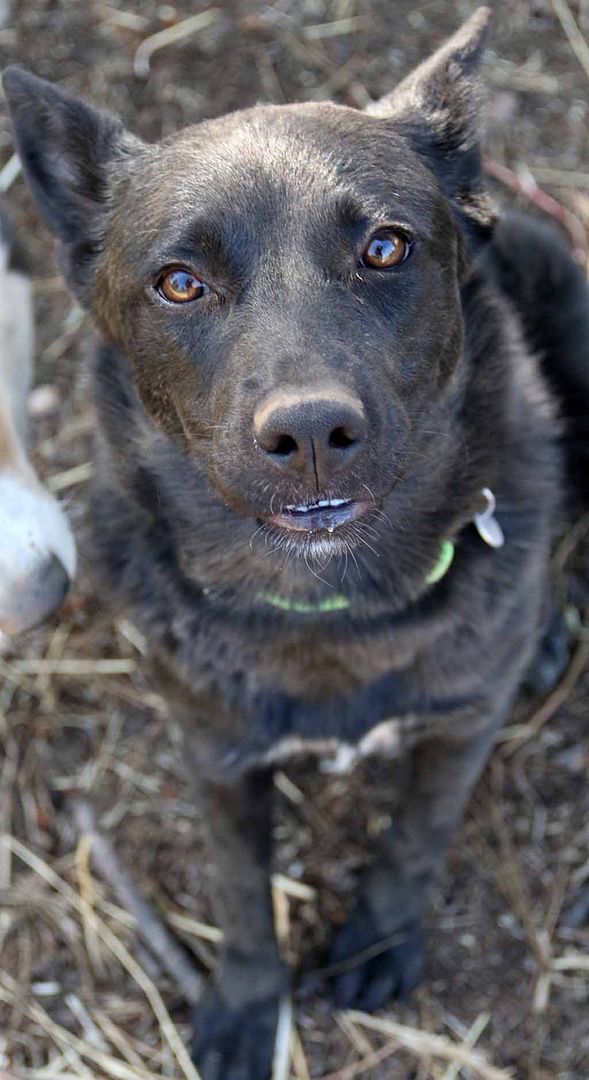 That is Nanook trying to get in the photo.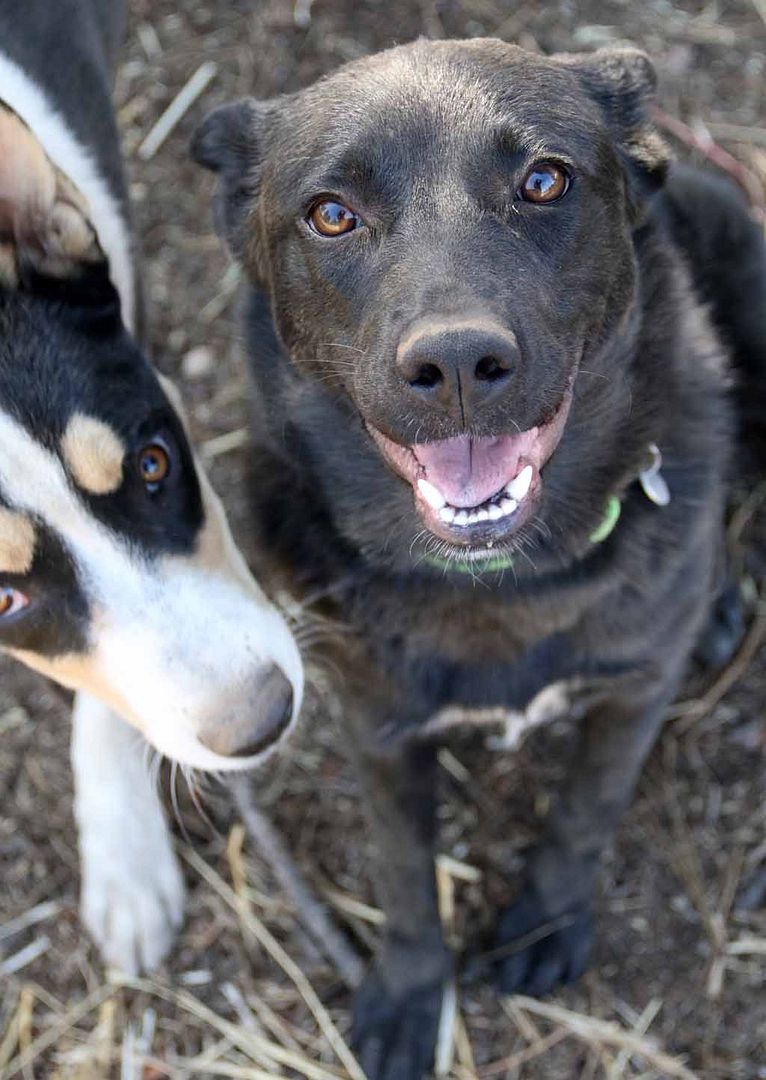 I'm Nanook, but I was told I was adopted already so I'm excited about that.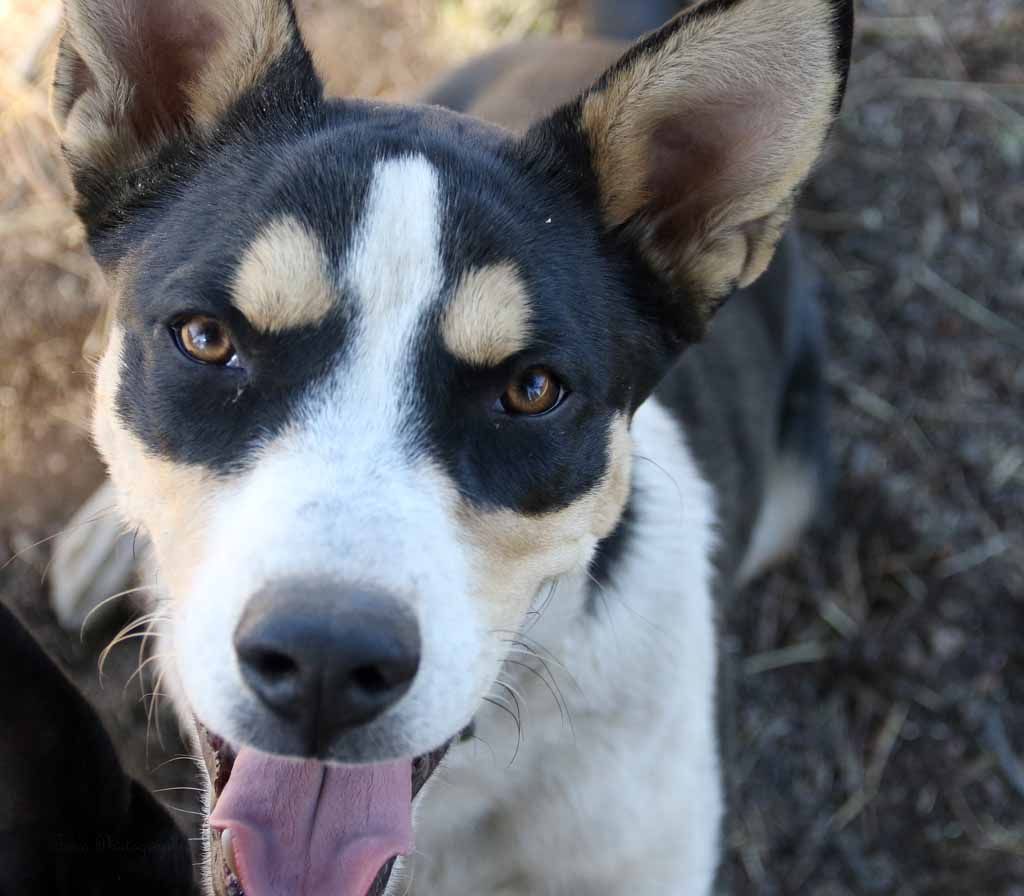 Elsa here. Still learning every day how to live with just three legs. I think I'm doing pretty good.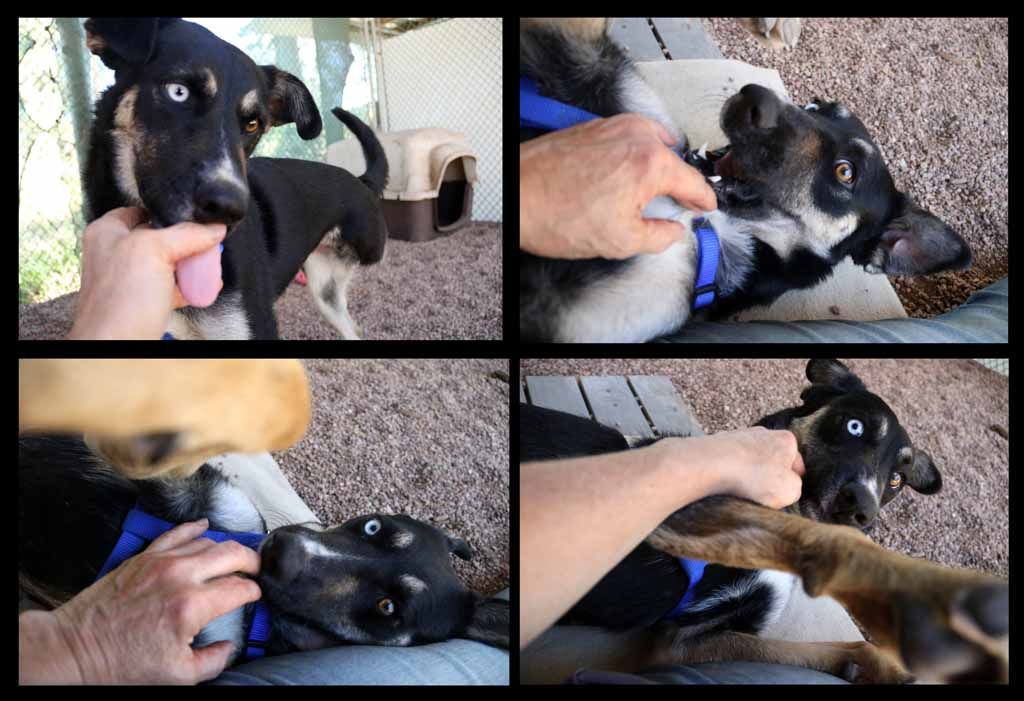 My name is Gretel. I am about 4 years old and a female. I'm a very sweet girl and all around good dog.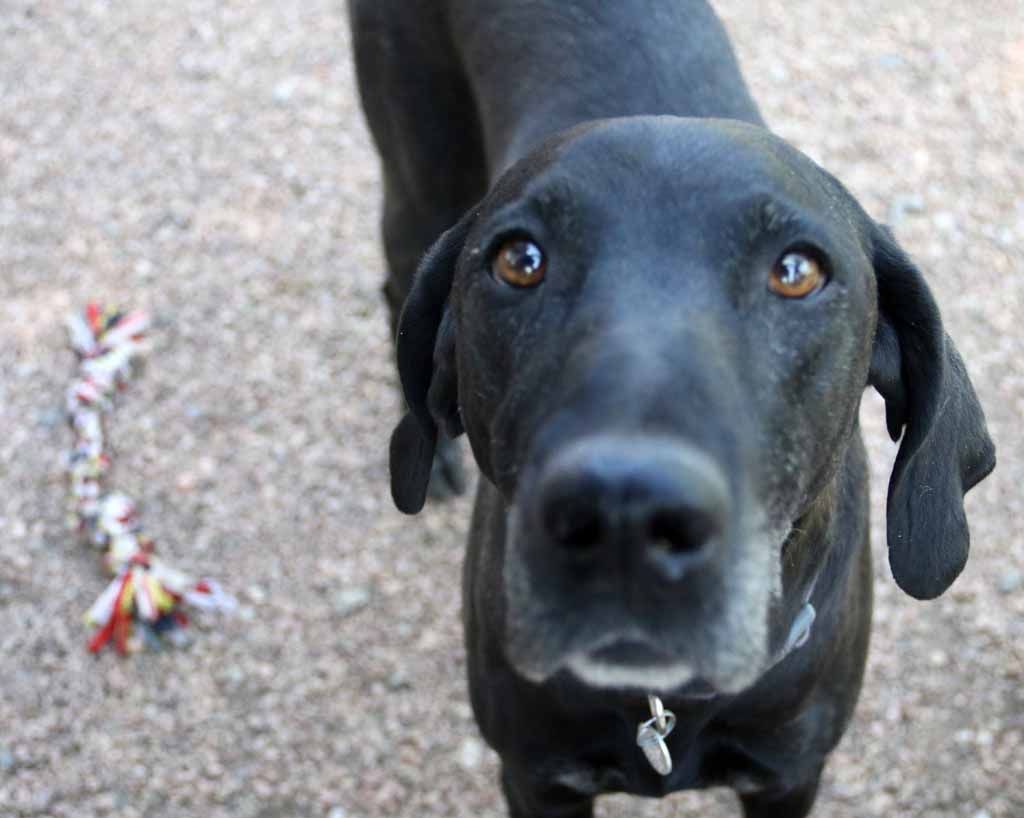 I had some fun playing with the tie rope. The big plastic thing you see in one of the photos is my shelter mate, Hansel. He is a good boy.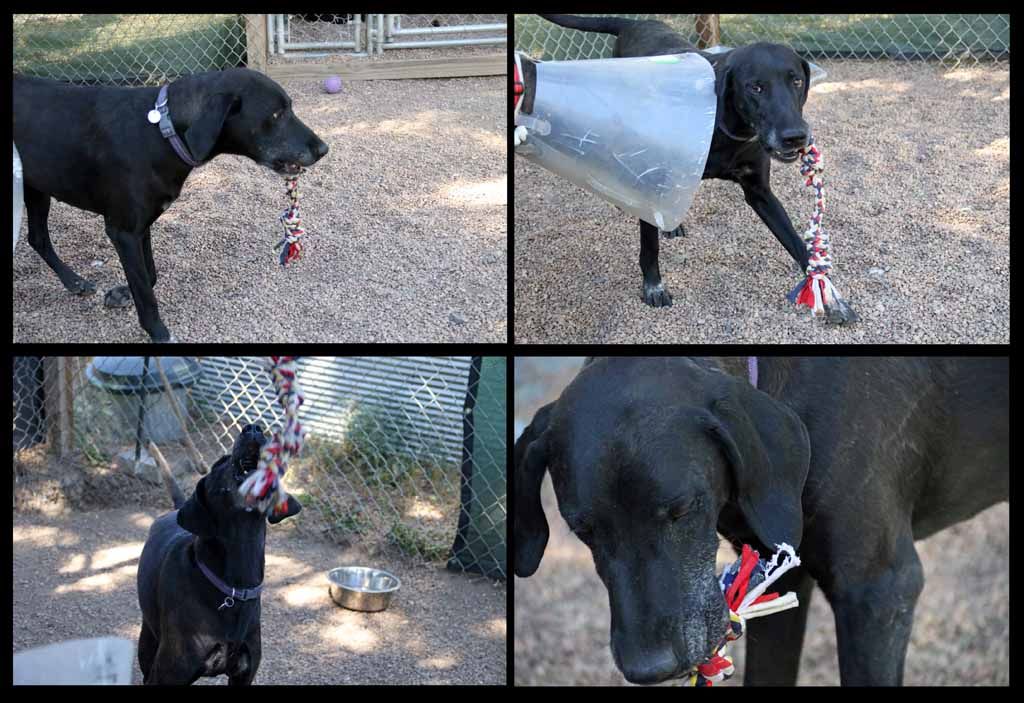 I'm Hansel. I'm about a year old and male. I'm very friendly and playful. I would've had more fun with the lady if I didn't have this silly thing on my head.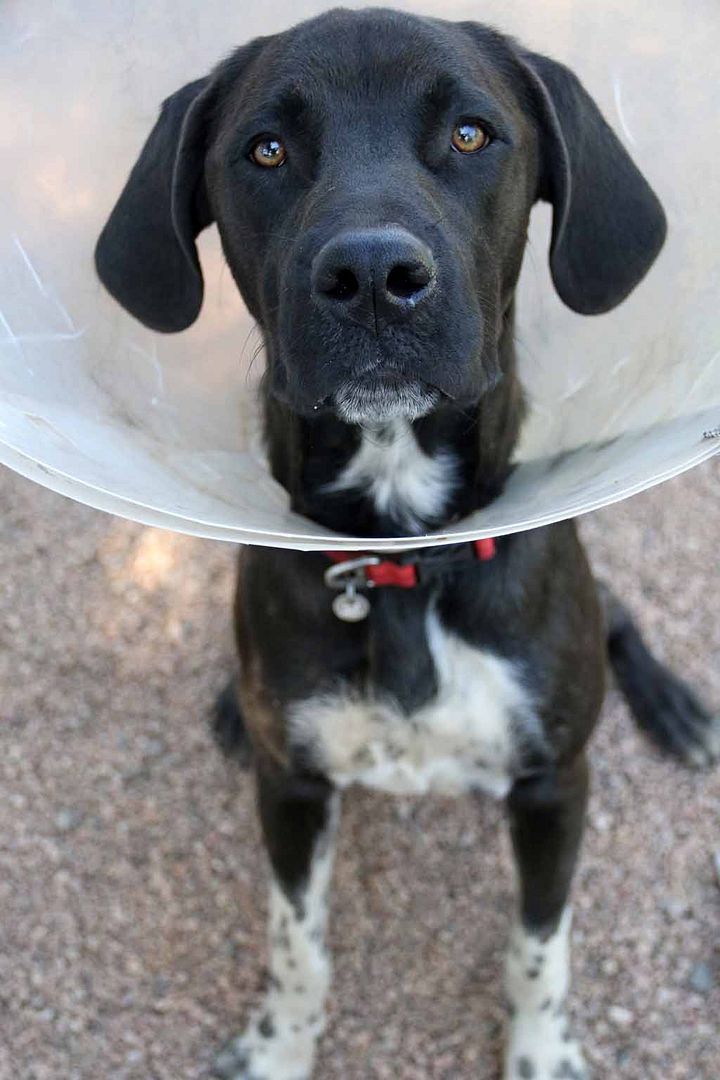 Remember how humans sign casts or even t-shirts? Well, no reason us animals can't, also. So all the other rescue dogs signed my cone of shame.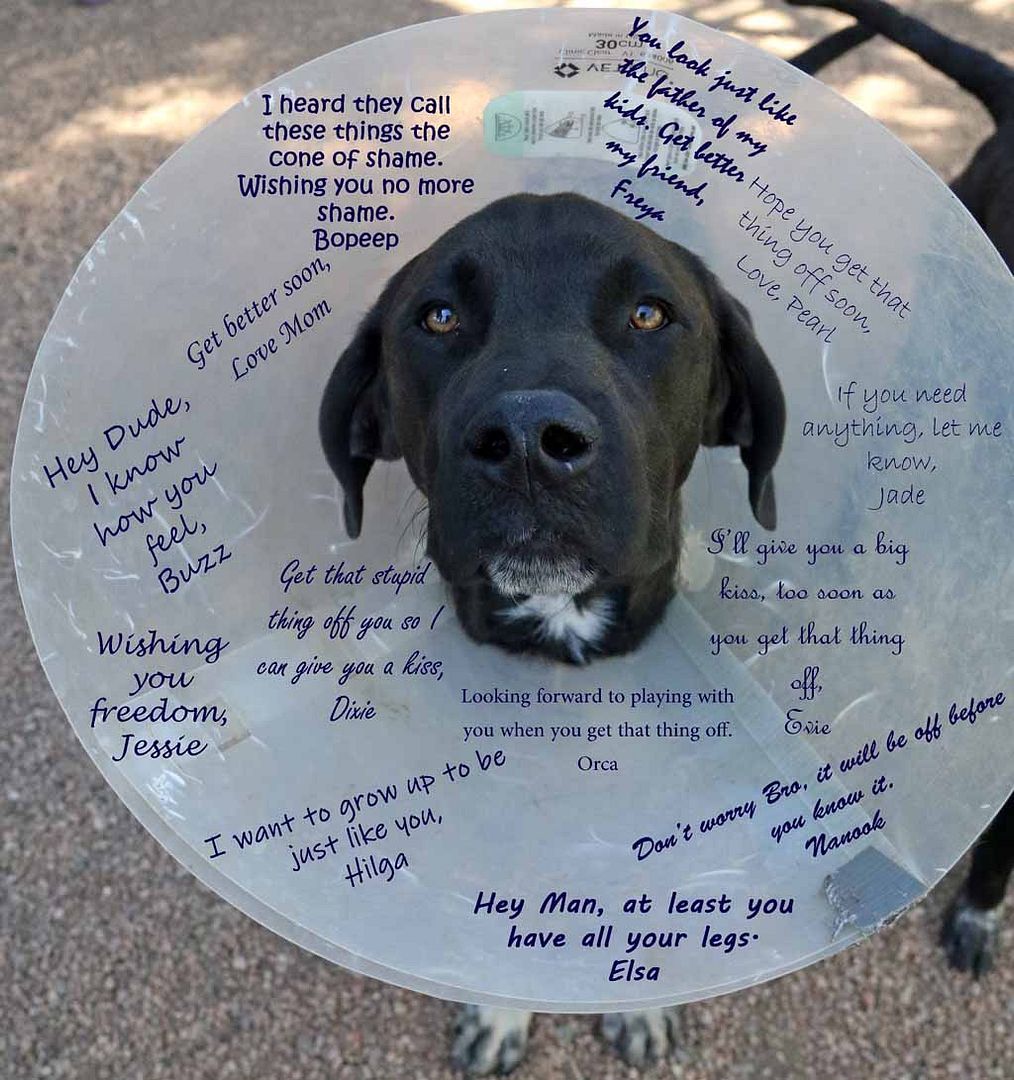 ***
I hope everyone enjoyed these wonderful dog's photos.